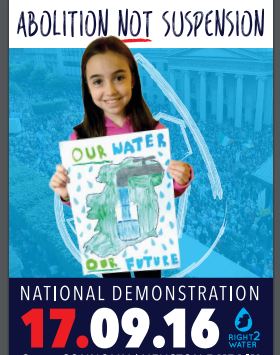 Right2Water Donegal are encouraging people to take part in what they say is an important protest in Dublin on Saturday September 17th.
The group says it is important to get as many people as possible back on the streets again to re-focus the minds of politicians on the campaign to scrap water charges.
Charges have been suspended pending a review by an expert group, but Owen Curran of Right2Water says people did not campaign and withhold payment for suspension.
He says the campaign is about scrapping water charges and making sure that water services remain in public hands.
Owen Curran says anything less would be unacceptable............