Greg was back in the 'hot seat' for  another busy Weekend Edition on Highland Radio.
First up, the Free Wee Library is a free community book sharing scheme for adults and children. Unfortunately, someone vandalised one of the boxes on Friday - local Councillor Nicholas Crosson joined Greg to discuss it:
Iggy Larkin has just retired from the Gardai after 39 years in the force in various locations across Donegal.
He chats to Greg about how policing has changed in his time, working on the border during the troubles and his involvement with the Traffic Corps:
Charlotte Caldwell from Castlederg, is desperately trying to save the life of her 11 year old son billy. 
She made an appeal to the people of Donegal for their help:
Peter The Gabby Cabby is always a popular guest on the show!
Live on the show from New York he discussed the upcoming Presidential Election, English no longer being compulsory for NY cab drivers and getting lost on the beach!: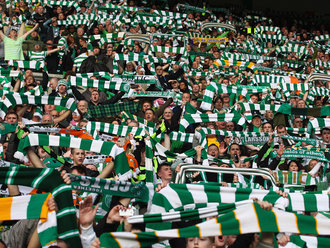 'Huddle up Errigal' takes place in Donegal next weekend.
Local Celtic fans have come together to organise the Celtic festival in the Donegal Gaeltacht on the 3rd & 4th of September 2016 to raise money for charity.
John Joe McGinley tells Greg more:
Bernie Doherty is the organiser "LIVE & ORIGINAL SESSIONS" which is to support and provide a stage for local & visiting performers to perform their own work.
The focus is ALWAYS on original material and poets and writers are encouraged as well as composers and songwriters. An occasional cover is welcomed among the singers, and to promote performance as well as writing.
Its held at The Exchange in Buncrana. BYOB & enjoy the show or get in touch to perform at the next event! everybody welcome
Bernie chats to Greg and performs live: