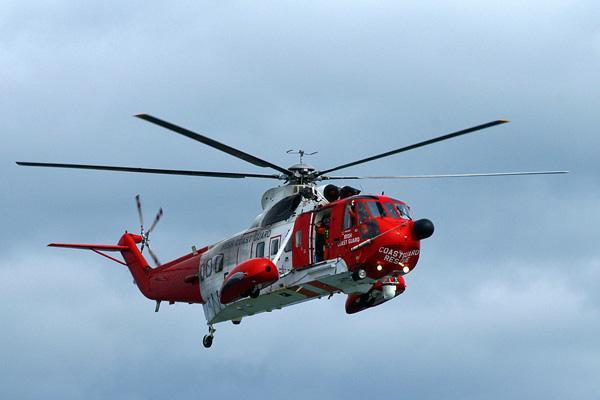 Rescuers were searching for a soldier after a group of swimmers got into trouble in the sea off Bundoran this evening(Tues).
At least one 28-year-old was being sought by a coastguard helicopter scanning the surf at Tullan Strand near Finner Camp.
Another man, also believed to be a soldier, was treated on the beach by ambulance personnel after ingesting water.
Bundoran Life boat was launched at 6pm after a phone call minutes earlier from a woman to Malin Head Coast guard.
The boat was unable to take a full part in the search because of a heavy swell.
A spokesperson at Malin Head said the Sligo-based chopper and the life-boat were alerted after the call from a woman in a car-park when troubled swimmers signalled to her for help.
Philip McGlynn, manager of the Great Northern Hotel overlooking the scene, said: "The word is the soldiers were in Finner for a week training and they went for a swim during a break. Information is quite sketchy at the moment but I have been told there were five in the group and at least one, and possibly two, are still missing".
A lifeboat spokesman said his crew were searching for one missing person