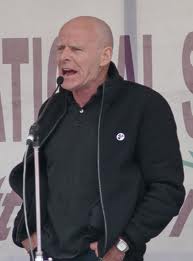 Police have finished interviewing former soldiers as part of their historic investigation into Bloody Sunday, with a report being prepared for the Public Prosecution Service.
The People Before Profit MLA and veteran civil rights campaigner Eamonn McCann said it was a significant development, telling the BBC the fact that former British soldiers associated with Bloody Sunday have now been interviewed under caution marks another milestone on the long march towards the truth.
He also called for the removal of Parachute Regiment flags which were erected on the Dungiven Road outside the city, saying cheering the paras means cheering for the shooting which scythed through innocent unarmed Derry people 44 years ago.