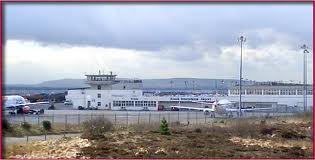 Ireland West Airport, Knock has teamed up with Flybe and Tourism Ireland for a major overseas promotional campaign in the UK, in which they say Donegal features prominently.
The joint campaign is focussed on flights to the airport from Manchester, Birmingham and Edinburgh in a bid to grow tourist numbers to the West and North West in the autumn.
Donal Healy is Marketting Manager at Ireland West Airport, he says around a quarter of all people who fly into the airport end up visiting Donegal, and that's set to grow further................
http://www.birminghammail.co.uk/incoming/9-fun-exciting-things-along-11729200