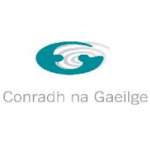 A conference on the revival of the Irish Language is taking place in Derry this Friday.
Conradh na Gaeilge is commemorating the Easter Rising by way of a series of seminars and debates and various renowned speakers will be taking part on the day.
The conference is being held from 11am this Friday in Cultúrlann Uí Chanáinn and members of the public are invited to attend.
Co-Ordinator Cuan O' Seireaeain says the possible implications of Brexit has on the Irish Language will be top of the agenda......