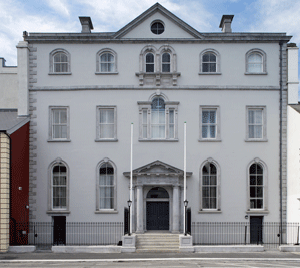 A man charged in connection with yesterdays aggravated burglary in the Checkout Store on Lower Main Street in Letterkenny has appeared in court in Longford. 
Twenty-one year old  Darren Quigley from Carlow  was remanded in custody with consent to bail of €500 in cash, surety to be approved by court and his own bond of €200  at Harristown court by this Friday 19th August.
His bail conditions also include to stay away from the checkout store at all times, not to have any contact with witnesses with a curfew of 9pm-9am.