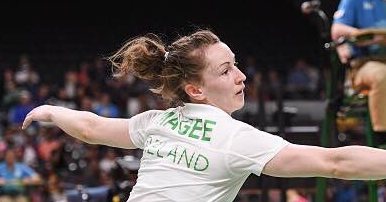 Chloe Magee's Olympic Games ended overnight in Rio, Brazil.
The Raphoe Badminton player lost her second group game to German Karin Schnasse in straight sets 21-14, 21-19.
After defeat in her opening game earlier in the week to the number two seed from China, Wang Yihan, it means Chloe makes her exit from the competition.
The 27 year old is the first Donegal sports person to play in three Olympic Games.
Chloe had won a match in each of her previous two games in Beijing and London but this time round she had to compete in a very difficult group.