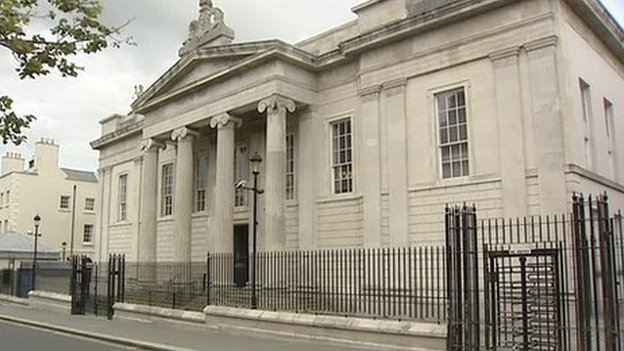 A man who rang police pretending to be a kidnapper and demanding a ransom forgot to turn his phone off after the call Derry Magistrate's Court has heard.
23 year old Conan Harkin, whose address was given as Maghaberry Prison was charged with improper use of communications network on June 6 last year.
The court heard that on that date Harkin phoned the police claiming to be the kidnapper and stating that if he did not receive £200,000 by the next day Conan Harkin was 'a dead man'.
However, after making the call Harkin neglected to switch the phone of and police were able to hear Harkin say 'I am going to phone my dad and pretend that I am tied up.'
Shortly afterwards the police received a call from the defendant's father saying his son had been kidnapped.
Defence counsel Ms Nicola Coulter said it was 'a ridiculous response for being late for his curfew'.
She said he immediately admitted it was a hoax and was 'deeply embarrassed' about the call.
She said he has since had his licence revoked and been returned to prison to serve the rest of his sentence.
Harkin was fined £250.