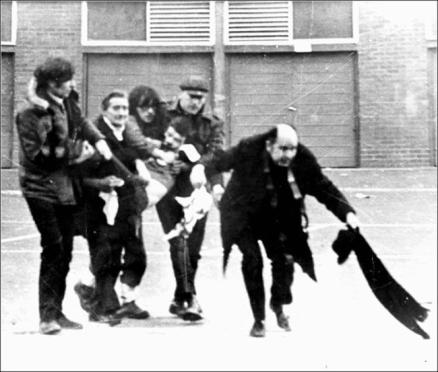 A tribute from Pope Francis has been read out at the funeral of former Bishop Edward Daly.

Hundreds of mourners of all faiths have gathered at St. Eugene's Cathedral in Derry for the funeral.
Bishop Daly came to international attention when he was photographed waving a bloodied handkerchief as he tended to a dying teenager on Bloody Sunday.
President Higgins is among the dignitaries in attendance along with John Hume and Northern Ireland's Deputy First Minister Martin McGuinness.
In the homily, Bishop of Derry Donal McKeown said Bishop Daly's ministry "was marked by total dedication to the people he served"
The homily in full is available to listen back to here: