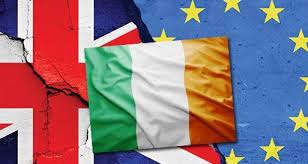 The head of Tourism Ireland says they're continuing to monitor the possible impacts of BREXIT on our tourism industry.
16 per cent more British visitors came to Ireland in the first half of this year when compared to the first six months of 2015.
The latest statistics show an overall increase of 13 per cent on last year's tourism figures.
Niall Gibbons, CEO of Tourism Ireland, says hotels and other service providers have to do their part to attract people here: