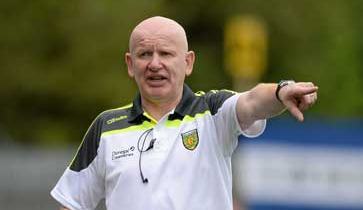 Highland Radio analyst Declan Bonner has reviewed the weekend football action and had his say about Colm McFadden's retirement.
Donegal's former manager Declan, who won the All Ireland in 1992 as a player, said Donegal did not take their chances in the first half.
He praised the record of retiring player McFadden and said it would be unfortunate if Tyrone's Sean Cavanagh was also to retire now, following his sending off in Saturday's loss.
Declan, who said Tyrone were flat against Mayo, was talking with Sunday Sport presenter Myles Gallagher…