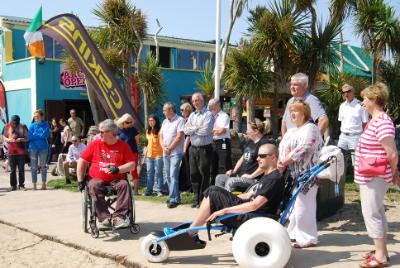 It's been confirmed that a second beach wheelchair has been offered to Donegal following the recent success of one in the county this summer.
It's understood that Strabane Company Meritcom made contact with Cllr Jimmy Kavanagh, offering to donate another beach wheelchair to a beach in Donegal.
The purpose built wheelchair, located in Rathmullen, has given the chance to families to walk the beach for the first time together.
Cllr Kavanagh says the project is still in the early stages and that a decision on where the second wheelchair will be allocated has yet to be finalised: