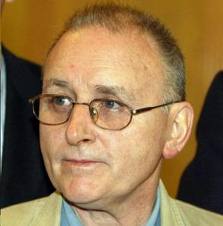 A man charged in connection with the murder of Denis Donaldson has been granted bail by the Special Criminal Court.
Yesterday, Patrick Gillespie, with an address at Craigvar Street in Glasgow, was charged with withholding information from the Garda murder investigation.
Mr Gillespie was granted bail pending sureties that he will appear for further court dates being presented this afternoon.
He's been charged in connection with the murder of Denis Donaldson.
The prominent Sinn Féin member was shot dead at his home near Glenties in Co. Donegal in April 2006.
It happened not long after he'd been exposed as an agent for the British security service MI5 and the Real IRA later claimed responsibility.
Mr Gillespie has been granted bail on a bond of 6,600 euro.
Under the terms he must surrender his passport and not attempt to leave the country.
He's required to live at an address in Co Donegal and sign on every week at Letterkenny garda station.
The court also directed him to get an Irish mobile phone which is to be left on at all times.
He'll appear before the court again on October 26th.