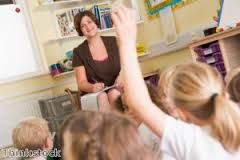 A Donegal Deputy is welcoming proposals to reduce religious teaching in schools.

Donegal Deputy Thomas Pringle has claimed that children are losing out on over 91 hours a year on education because of religion classes - this equates to 10% of the academic year.
Currently, there is only one multi-denominational school in Donegal, which is in Letterkenny.
Deputy Pringle says communities in Donegal are becoming more diverse and that needs to be catered to: