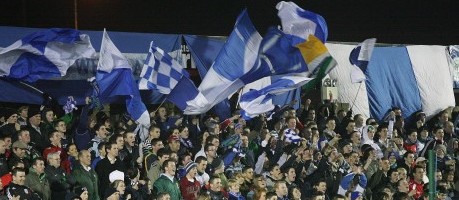 Finn Harps Support Liaison Officer Aidan McNelis has encouraged Harps Supporters to 'Fill the Car' for Friday Night's game against Wexford Youths.
"Our club is pretty unique in that a lot of our support travel a relatively long distance to home games. It can be hard for people to get to games, or to convince others to give up their Friday night to support the Harps. And in recent times things have been a bit stop-start due to the mid season break and postponements for other clubs' European games. With this in mind I'd like to encourage anyone driving to the game on Friday to ask around and see if there's anyone who might go if they have a lift there and back."
"Back when my Da was bringing me up to games he was always a great man for filling the car- there are regulars at Finn Park who started off coming up with us. And when he wasn't able to get to a game there were always other Harps fans willing to help out. One of the great things about the club is the willingness to help each other out and encourage new supporters to get involved- and with the club going so well it's a great time to make an extra effort. We're a fan owned club, mixing it with clubs with bigger budgets against all the odds. We have committed players busting a gut for the love not the money. Plus Friday's game is massive- win and we have a 14 point gap to the bottom two."
"The progress our club has made in recent years is truly remarkable- not so long ago we were consistently in the lower half of the first division, now we're in the top flight and have spent much of the season in mid table. Not only that but our underage set-up is thriving with a formidable array highly qualified of coaching talent working with the next generation of Harps players. We're part of something special here and we all have a role to play in keeping the momentum going. So spread the word, get your tickets early and above all- fill the car!".
The game kicks off at 8pm on Friday and tickets will be available in Michael Murphy Sports Letterkenny, Balor Theatre Ballybofey, Kernans, Newtown, The Coachhouse Donegal Town and McCauley's Restaurant, Lifford. Aidan is Support Liaison Officer at Finn Harps and can be contacted on aidanmcnelis@finnharps.com or 087 9736064.