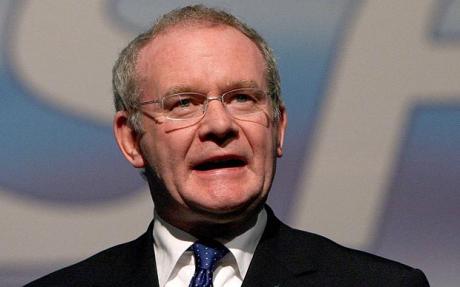 Sinn Féin MLA Martin McGuinness has called on British Secretary of State James Brokenshire to release funding for legacy inquests.
The call comes following the Secretary's visit to Derry city yesterday.
In a statement Mr McGuinness said that James Brokenshire made positive comments in Derry yesterday on dealing with the legacy of the past following his meeting with the Pat Finucane Centre.
This meeting also included the family of Paul Whitters, who was 15 years-old when he was killed by a plastic bullet.
He was wearing a mask and throwing stones at windows on Great James Street when he was shot by a police officer in 1981.
It was at the time of the IRA hunger strikes and there had been rioting in the Bogside area of Derry the previous day.
Mr McGuinness said that it's "Now incumbent on James Brokenshire to follow these words up with positive actions and for his government to provide funding for legacy inquests.
He concluded by calling on The secretary of State to immediately approve the Lord Chief Justice's request for funding to enable him to fast-track some 56 inquests involving up to 100 deaths.