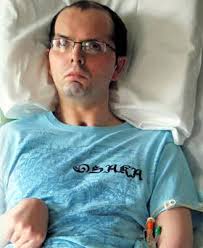 An English businessman has failed in his legal challenge to have three charges including withholding information about the murder of Paul McCauley dropped.
In a reserved judgement at Derry Magistrates' Court today, District Judge Barney McElholm said he was satisfied that the defendant, 61-year-old Charles Buckingham from Margate, Kent had been properly connected to the charges and that the prosecution against him should continue.
Two local men, Piper McClements and Matthew Gillen are currently on bail awaiting trial for Mr McCauley's murder.
The defendant is charged with withholding information from the police about Mr McCauley's murder, information about an offence of grievous bodily harm with intent, as well as with withholding information of an offence of attempted grievous bodily harm with intent.
Buckingham is alleged to have committed the offences in Scotland on December 16th of last year when a conversation between Gillen and Buckingham was secretly recorded by police.
His legal team argued that because these alleged offences took place in Scotland, the defendant could not be tried for them.
The District Judge said that the law states there are no geographical limitations with regard to police investigations.
The case was adjourned until 24 August for an update from the Public Prosecution Service.