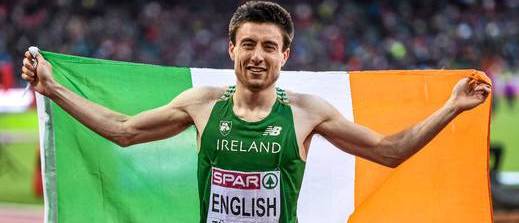 Donegal runner Mark English has continued his preparations for the Rio Olympics by running a season's best 800m.
He ran an improved 1:45.36 at the IAAF Diamond League meeting in London on Friday night.
He had finished in a time of 1:47.54 last Monday in Hungary.
The London race was the third for Mark (23), from Letterkenny, since returning from injury.
It was his last before he represents Ireland at the Games in Brazil.
He tweeted: "Back in 1:45 territory. On the way up and ready for Rio!"
Back in 1:45 territory. On the way up and ready for Rio! And as always, a pleasure to race at the #MullerAnniversaryGames #LondonDL

— Mark English (@markenglish_) July 22, 2016