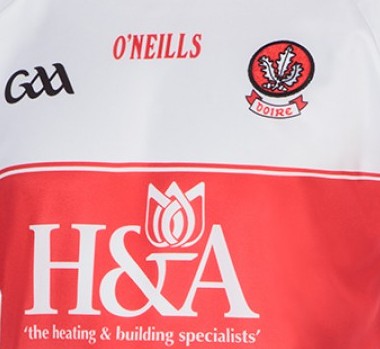 Derry Manager Damian Barton is sticking with a winning formula by naming the same fifteen that lined out in the 1-17 to 0-18 win over Cavan for Saturday's All Ireland Championship Qualifier with Tipperary at Kingspan Breffni Park.
For the second successive game he has not made any changes and is confident in the line up which saw Mark Lynch hit seven points and Emmett McGuckin score the goal against Cavan last time out.
The Round 4A Qualifier throws in at 5pm.
1. Thomas Mallon (An Lúb)
2. Gareth McKinless (Baile an Doire)
3. Chrissy McKaigue (Sleacht Néill) (C)
4. Karl McKaigue (Sleacht Néill)
5. Ciarán McFaul (Gleann)
6. Brendan Rogers (Sleacht Néill)
7. Ciarán Mullan (Eoghan Rua)
8. Conor McAtamney (Suaitreach)
9. Niall Holly (Eoghan Rua)
10. Daniel Heavron (Machaire Fíolta)
11. Christopher Bradley (Sleacht Néill)
12. Eoghan Brown (Baile Eachaidh)
13. James Kielt (Cill Ria)
14. Emmett McGuckin (Machaire Fíolta)
15. Mark Lynch (Beannchar)