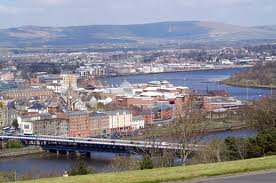 Dove House in the Bogside area of Derry has been targeted by vandals again.
The vandalism which included evidence of fires being set, coping stones pulled off walls and fencing damaged on the site is said to have happened at some stage on Tuesday night.
Staff made the discovery yesterday morning when they arrived to the centre.
Local Councillor Kevin Campbell says this in an important facility for the people in the area and is urging anyone with information to contact police: