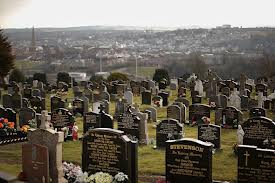 It's been confirmed that CCTV will be installed in the City Cemetery in Derry from next week. 
The decision was made by council following numerous incidents of vandalism there over the past year, the latest only last weekend.
The CCTV is to be installed on a temporary basis with the contract going out to procurement thereafter.
Local Councillor Kevin Campbell says it's the only solution left to the problem: