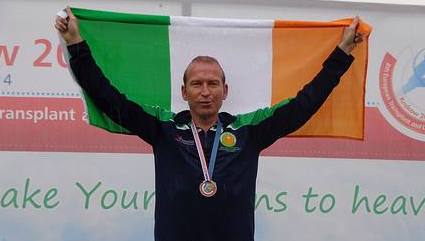 Donegal's Transplant Games hero Kieran Murray is coming home with two medals.
He won bronze in the 800m today to add to his gold in the golf event on Wednesday past.
He narrowly missed out on another bronze in the 1500m when he finished in fourth.
Kieran, from Ramelton, said: "Even though I had a chest infection it was still great to be able to compete.
"I really enjoyed my week here and it's all all thanks to my donor. I met old friends and made new friends.
"It is an experience I will take with me for the rest of my life. I would like to thank everyone back home who supported me and I am looking forward to seeing my wife and three children at Dublin airport tomorrow."