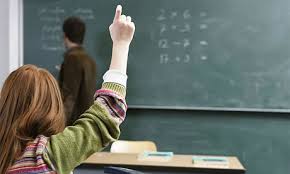 The Donegal County Childcare Committee says it is hopeful that HSE decisions to refuse Special Needs Grants will be reversed.
It was claimed this week the HSE in Donegal was refusing many SNA grants contrary to a directive from the Department of Children and Youth Affairs.
This meant many children with a disability or special need would be unable to attend mainsteam pre-schools in September.
The Department of Children and Youth Affairs directed that all existing HSE supports should be retained whilst a new programme is introduced over the next 3 years.
Figures show that in in 2015 only 6.81% of children were refused SNA grants, whereas in 2016, 50% of children have been refused SNA grants.
These figures correlate with the survey carried out by Donegal County Childcare although if all applications that are currently awaiting a decision are also refused, the refusal rate will be nearer 65%.
Avril McMonagle of the DCC says she has now been informed by Disability Services that they will reassess the 38 applications that have been refused in the coming week though it is unclear what mechanism they will use to reassess declined applications now if criteria were initially applied correctly.
DCC say they will be monitoring the success of reassessed applications over the next 2 weeks and are hopfull that the initial decision to refuse 50% of applications will now be reversed.