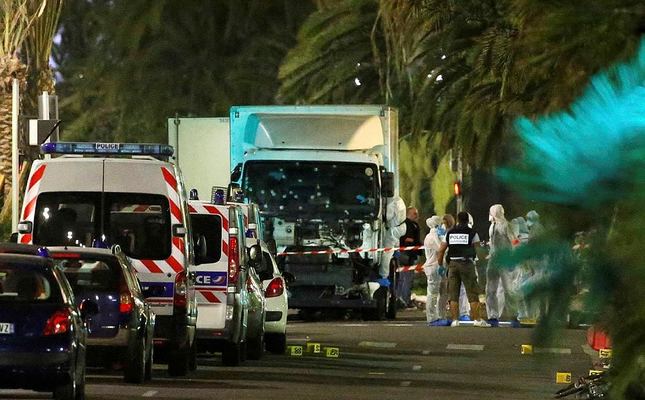 A Donegal woman is among those trapped in Nice following the latest terror attack in France.
10 children are among 84 people killed in the attack during Bastille Day celebrations.
Donegal woman Karen Toland was supposed to fly home from Nice yesterday afternoon but her EasyJet flight was cancelled.
Her husband flew home via the UK and she is now stuck in a hotel room with two small children.
Karen says all she wants at this point is to get home: