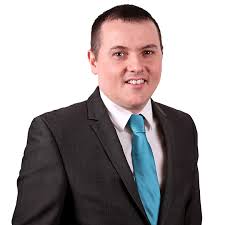 A Donegal Councillor says next Monday's meeting of council will be calling for urgent discussions with the HSE about the level of SNA applications for childcare providers being turned down in Donegal.
Cllr Martin Mc Dermott, a member of the board of the Donegal County Childcare Committee says he saw figures last night which showed that last year in Donegal, 6% of applications were rejected, so far this year, the figure is 50%.
The HSE says all commitments made last month are being honoured, and it's understand the government has instructed that services be maintained while a new structure is implemented.
However, Cllr Mc Dermott says the figures tell a different story...............
HSE statement -
The HSE have confirmed continued support to facilitate children with additional needs to attend mainstream pre-schools in Donegal in September 2016.
The Executive notified parents and pre-schools of this in June 2016 and will honour all commitments made.
The HSE in Donegal introduced supports to mainstream pre-schools a number of years ago to support a child with a disability attend pre-school, and to provide the children with the opportunity to interact with their peers and develop social and communication skills.
A new national scheme is now being introduced in September 2016 called the Access and Inclusion Model (AIM), supporting access to the Early Childhood Care and Education (ECCE) programme for children with a Disability.  The new national scheme will provide additional funding and supports and the scheme will be administered by POBAL. The HSE is liaising with POBAL to ensure a smooth transition as the new scheme is implemented.