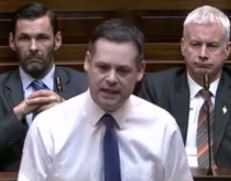 It has been confirmed that Ante-Natal Services at Dungloe Community Hospital are to be developed.
The news comes following the appointment of a new Director of Midwifery.
The services were suspended in November 2014 and relocated to Letterkenny University Hospital, sparking concern in the area as to when and if they would be re-instated.
Donegal Deputy Pearse Doherty has welcomed the news and is hopeful that by autumn significant progress will be made...................