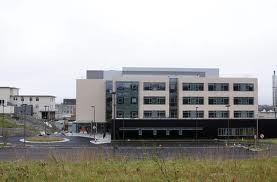 The Emergency Department at Letterkenny University Hospital remains very busy today, with significant numbers of patients awaiting admission to the hospital.
Management and the Saolta Hospital Group are apologising to patients and their families for these delays, and urging people only to come to the Emergency Department when absolutely necessary.
The Saolta Hospital Group says the Full Capacity Protocol has been implemented, and management Letterkenny University Hospital are continuing to be made every effort to identify patients who are appropriate for discharge.
Some non-urgent elective procedures have been deferred, and the hospital is apologising to those patients.
Management at the hospital are warning that people who are attending the Emergency Department today can expect delays today, and people are being urged to come to the Emergency Department only in the case of real emergencies.
Saolta says where possible in the first instance, people should contact their GP or GP Out-of-Hours service.