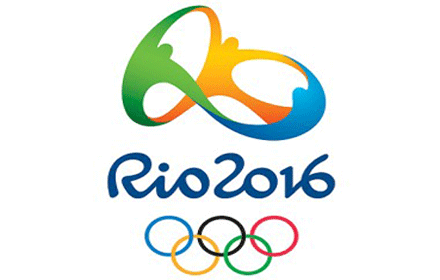 Athletics Ireland named the full team for selection for nomination to the Olympic Council of Ireland for the Olympic Games in Rio de Janeiro in August.
As expected, Letterkenny's Mark English has been named to go in the 800ms, Milford's Brendan Boyce is selected for the 50k walk and Finn Valley's Tori Pena will take on the Pole Vault.
European bronze medallist Ciara Mageean and Robert Heffernan, who is to be retrospectively rewarded the Olympic 50km race walk bronze medal from London 2012 are both included.
Fionnula Mc Cormack who came 4th in the ten thousand metres at the European championships will run in the marathon.
Team selection
Ciara Mageean
Club: UCD
Event: 1500
Personal best: 4:06.49
Coach: Jerry Kiernan
Thomas Barr
Club: Ferrybank
Event: 400m Hurdles
Personal best: 48.65
Coach: Haley and Drew Harrison
Kevin Seaward
Club: St Malachy's
Event: Marathon
Personal best: 2:14:52
Coach: Andrew Hobdell
Mick Clohisey
Club: Raheny Shamrock
Event: Marathon
Personal best: 2:15:11
Coach: Dick Hooper
Paul Pollock
Club: Annadale Striders
Event: Marathon
Personal best: 2:15:38
Coach: Andrew Hobdell
Kerry O'Flaherty
Club: Newcastle
Event: 3000m Steeplechase
Personal best: 9:42.61
Coach: Richard Rodgers
Michele Finn
Club: Leevale
Event: 3000mSC
Personal best: 9:43.34
Coach: Donie Walsh
Sara Treacy
Club: Dunboyne
Event: 3000m Steeplechase
Personal best: 9:44.14
Coach: Bud Baldaro
Tori Pena
Club: Finn Valley
Event: Pole Vault
Personal best: 4.60m
Coach: Greg Hull
Fionnuala McCormack
Club: Kilcoole
Event: 10.000m/Marathon
Personal best: 31:29.22/2:31:46
Coach: self
Lizzie Lee
Club: Leevale
Event: Marathon
Personal best: 2:32:51
Coach: Donie Walsh
Breege Connolly
Club: North Belfast Harriers
Event: Marathon
Personal best: 2:37:29
Coach: Martin Deane/Paul Elliot
Mark English
Club: UCD
Event: 800m
Personal Best: 1:44.84
Coach: Steve Magness
Alex Wright
Club: Leevale
Event: 20km Race Walk/ 50km Race Walk
Personal Best: 1:21:56/3:48:31
Coach: Robert Heffernan
Robert Heffernan
Club: Togher
Event: 50km Race Walk
Personal best: 3:37:54
Coach: Marian Heffernan
Brendan Boyce
Club: Letterkenny
Event: 50km Race Walk
Personal best: 3:48:55
Coach: Robert Heffernan
Ciara Everard
Club: UCD
Event: 800m
Personal Best: 2:01.21