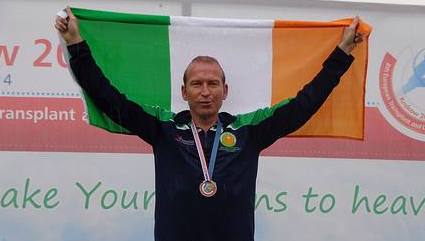 A 28-strong Irish team, including Ramelton's Kieran Murray, will take part in the European Transplant Games in Finland this week.
It's Kieran's third time in as many year's at a major Championships, having been involved in the European Games two years ago, and last year's World Games in Argentina.
Kieran (pictured), who won 5k gold at the last Games, has a busy week ahead and is involved in three track and field events, plus golf and the 5K marathon.
Coilin Duffy spoke with Kieran as the team departed from Dublin Airport ahead of the games...