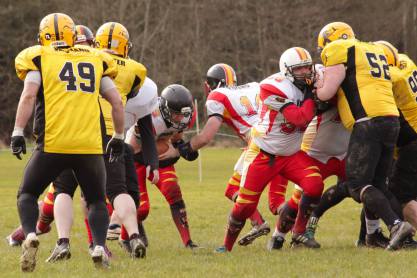 Irish American Football League Division 2 result: Donegal Derry Vipers 34 v 0 Galway Warriors
The Donegal Derry Vipers swept aside the challenge of the Galway Warriors today in a crucial game in Letterkenny.
The Vipers knew beforehand that a win could set up a championship game against Wexford Eagles.
Coach Jason Brock, who comes from Minnesota and lives in Buncrana, spoke to Sunday Sport presenter Myles Gallagher after today's match.
He said they won the match in the second half and discussed the popularity of American Football locally…