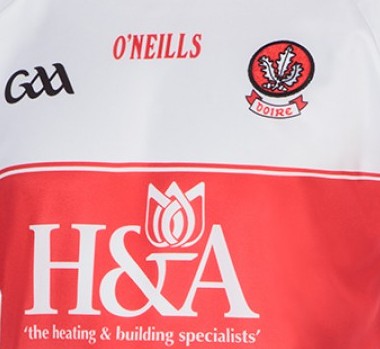 Derry Manager Damian Barton has made three changes ahead of Saturday's game with Meath in Round 2 of the All Ireland Championship at Owenbeg.
In goals, Loup man Thomas Mallon comes in for Michael Conlon while Barton has made the two other changes in defence.
Chrissy McKaigue is named in place of Neil Forester to start in the full back line while Ciaran Mc Faul takes the place of Liam McGoldrick in the half back line.
Throw in on Saturday is 2.30pm
The Derry senior football team to play Meath in Round 2A of the All-Ireland SFC qualifiers at Owenbeg on Saturday 1. Thomas Mallon (An Lúb)
2. Gareth McKinless (Baile an Doire)
3. Chrissy McKaigue (Sleacht Néill) (C)
4. Karl McKaigue (Sleacht Néill)
5. Ciarán McFaul (Gleann)
6. Brendan Rogers (Sleacht Néill)
7. Ciarán Mullan (Eoghan Rua)
8. Conor McAtamney (Suaitreach)
9. Niall Holly (Eoghan Rua)
10. Daniel Heavron (Machaire Fíolta)
11. Christopher Bradley (Sleacht Néill)
12. Eoghan Brown (Baile Eachaidh)
13. James Kielt (Cill Ria)
14. Emmett McGuckin (Machaire Fíolta)
15. Mark Lynch (Beannchar)