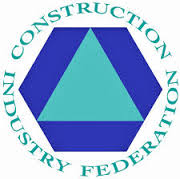 €149 million was spent on on repairs, maintenance and improvement to commercial and domestic buildings in Donegal last year, according to figuresn which have been published. Over €7 million of that was spent on private homes, leading to calls for incentives to be retained.
An analysis by the Construction Industry Federation showed improvement work carried out nationally amounted to over €4.2 billion nationally in 2015 or 34% of an industry worth €12.5 billion.
Justin Molloy is the CIF's Regional Director.
He says the work has benefits right across the economy...........