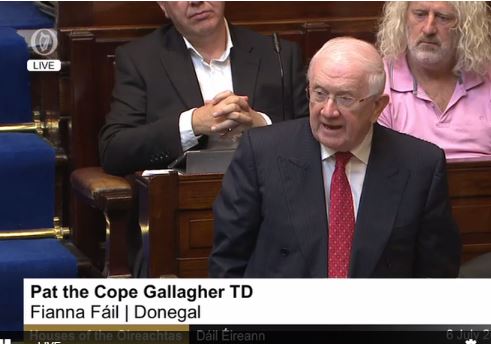 Deputy Pat the Cope Gallagher has said for the first time publicly, he was not the politician alleged to have influenced the investigation into the disappearance of Mary Boyle.
Two retired detectives have alleged in a documentary that there was political interference in the investigation of 6 year-old Mary Boyle's disappearance.
Mary was last seen alive in the afternoon of March 18th, 1977. She was playing outside her grandparent's home in Cashelard, Co Donegal, when she disappeared.
Her sister Ann believes she was sexually assaulted and murdered and that the man who killed her was protected by the authorities.
Deputy Pat the Cope Gallagher says that despite suggestions on Social Media, he is not the politician in question: