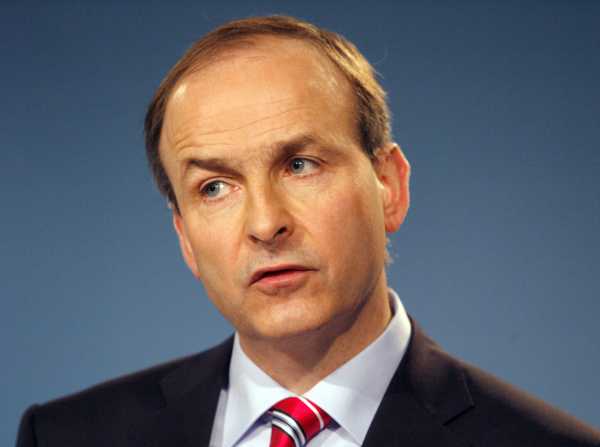 An opinion poll in today's Irish Times shows support for Fianna Fáil is at its highest point in the last eight years, with Michael Martin the most popular party leader.
The party's support has risen 9 points to 33%.
Fine Gael are on 24%, down 2, Sinn Fein on 16%, up 2 and Labour on 5%, down 2.
The biggest losses were suffered by independents and smaller parties at 22%, down 8.
The poll of 12-hundred voters, conducted by Ipsos/MRBI, was taken on Monday and Tuesday of this week.
Pat Leahy, the Deputy Political Editor of the Irish Times, says there are three reasons for Fianna Fail's resurgence...........