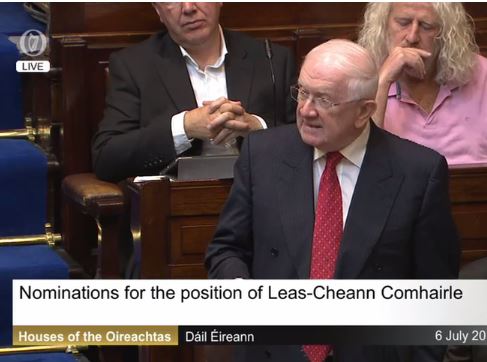 Donegal Fianna Fail Deputy Pat the Cope Gallagher has been elected Leas Cheann Comhairle in the Dail, defeating Fine Gael's Bernard Durkan by just one vote.
Independent Mattie Mc Grath and Sinn Fein's Sean Crowe also contested the election, which wasconducted by secret ballot usiong proportional representation.
It was transfers from Deputy Crowe which proved crucial, with Pat the Cope Gallagher benefitting substantially from them.
The result will be officially announced in the Dail and formally ratified tomorrow morning.
After the count, the new Leas Cheann Comhairle elect spoke to Highland Radio News......