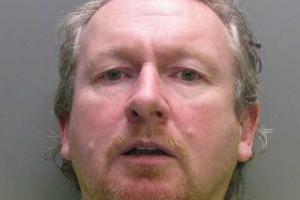 A Donegal native who became one of the first sex offenders jailed in the UK for Internet child grooming is renewing his bid to be deported back to Ireland.
58 year old James Brennan, originally from Manorcunningham, wants to serve the remainder of his jail term in an Irish prison.
However, he is serving a sentence of imprisonment for public protection, meaning that his jail term is indefinite until he can prove he is fit for release. Ireland has no equivalent sentence.
Previously charged in 2006 for grooming, he was jailed for one year. He was then found carrying posing as a Spanish model agency boss to groom children over the internet before his arrest in 2012.
Writing in prison magazine, Inside Times, he argued Irish people are foreign nationals in the UK, therefore they should have the right to deportation like all other foreign nationals.