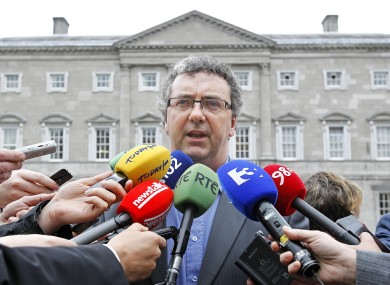 The chair of the commission set up to examine water charges has issued a statement reassuring the public he is 'completely impartial'.
Joe O'Toole says he will keep an 'open mind' and 'listen to all interested parties during the course of the Commission's work'.
Mr O'Toole has been accused of bias after saying the group - designed to objectively report on the need for water charges- should make them easier to swallow.
When asked about water bills last week Joe O'Toole said he wanted to find 'enough sugar to make the medicine go down'.
The comments have been interpreted as an endorsement of water charges by several political parties, including the Anti Austerity Alliance.
Independent Donegal Deputy Thomas Pringle says things are panning out exactly as he expected........