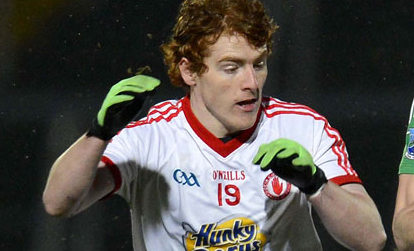 Ulster Championship quarter-final replay result: Tyrone 5-18 (30) v 2-17 (23) Cavan
Tyrone all but booked their place in the Ulster Final when Peter Harte scored two quick goals and a point to go eight clear of Cavan just minutes before half-time.
It had been a tight affair up until the 21st minute when Sean Cavanagh pointed to put Tyrone one ahead on a score of Tyrone 0-06 v 0-05 Cavan.
It was then that Harte exploded into life and scored his first goal on the 23rd minute, scored another goal on the 25th minute, and then scored a point on the 27th minute.
It transformed the scores to Tyrone 2-07 (13) v  0-05 (5) Cavan.
Tyrone started the second half with another goal blitz, netting twice to put the game beyond doubt.
After only 15 minutes of the second half, they led by 12 points: Tyrone 4-08 (20) v 0-08 (8) Cavan.
Cavan pulled a goal back in the 60th minute, but it was too little, too late, and Tyrone won a high scoring contest by a comfortable margin in the end.