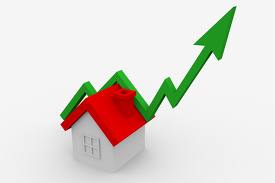 A House Price Report issued by Daft.ie today shows that house prices in Donegal have rose by 12% in the past year.
Ireland's largest property website, has reported that the average house price is now just over €138,000, 22% above its lowest point.
Dublin's house prices remain stable but outside the capital, the average house price increase has been €43,000 since the end of 2013.
Ronan Lyons is Economist at Trinity College and author of the daft report ...