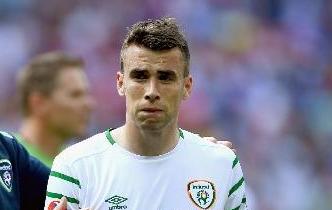 Seamus Coleman returned home to a hero's welcome on Monday night.
A large crowd gathered in the fishing town of Killybegs to welcome back their Ireland captained from the Euro2016 Championships.
It was an important competition for Coleman who was given the armband for the victory over Italy and then the defeat to the French last Sunday.
Seamus was humbled by the supporters who turn out to welcome him back home...