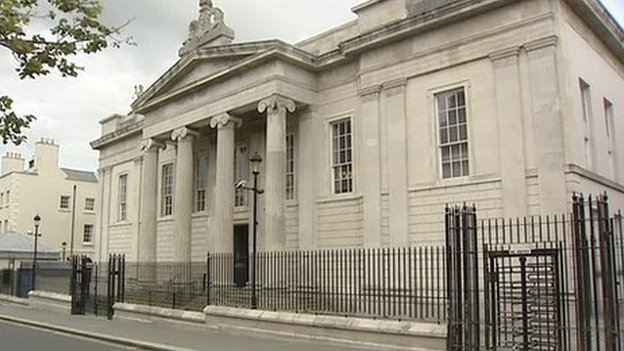 A man who caused a gas explosion resulting in damage to a house estimated at around £50,000 and left himself in intensive care has been jailed at Derry Crown Court.
42 year old Trevor McNeill of Ardnabrocky, Drumahoe admitted a charge of arson which occurred on October 14 2013.
The court was told that around 10.20 p.m. on that date there was an explosion at a house in Bond Street which caused extensive damage to the property.
No other property was damaged.
The defendant was found lying on the pavement outside a chip shop across the road with burns to his body.
It was ascertained that he had made his way there after the explosion before collapsing.
He was taken to Altnagelvin Hospital and then to the Royal Victoria Hospital in Belfast to the intensive care unit.
Fire officers examined the building and found the explosion had originated in a rear bedroom where they found a half full gas canister on the bed.
On examination it was found that the pipe leading to the regulator on the tank had been cut with a sharp object.
McNeill was interviewed on December 2 and denied it was a suicide attempt.
He said the canister was for a heater and he had put on the heater and fell asleep.
He said he woke up and lit a cigarette and then there was a flash.
He told police he did not smell gas or the like when he woke up.
Passing sentence Judge Philip Babington said that McNeill had committed 'a positive act to cause damage.'
He said arson was a very serious offence and sentenced McNeill to 12 months in prison half of which will be served in custody.