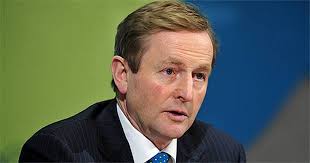 The Taoiseach says work has already begun to make sure the border with Northern Ireland stays open.
Enda Kenny says it's the goal of the governments in Dublin, Belfast and Westminster to make sure a hard border does not return.
The European Commission said today that the future of the border would have to be part of discussions between the UK and the other 27 member states.
But in the Dáil the Taoiseach said the border was a key area on which the UK and Ireland shared a position: