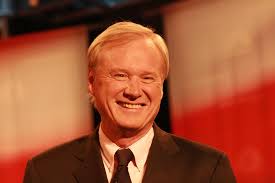 The recipient of the 2016 Tip O'Neill Irish Diaspora Award will be American political commentator, talk show host, and author Chris Matthews.
The Tip O'Neill Irish Diaspora Award was initiated in 2012 on the centenary of the birth of Thomas P. Tip O'Neill. Tip O'Neill whose maternal grandparents hailed from Donegal
Chris Matthews is a well known American political commentator with strong links to Ireland through the maternal side of his family and is best known for his nightly hour-long talk show, Hardball.
Cllr. Nicholas Crossan, Chair of the Tip O Neill Irish Diaspora Award Committee says Mr. Matthews is a very worthy recipient: