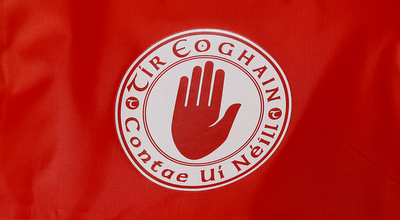 GAA Ulster Championship semi-final result: Tyrone 0-16 (16) v 3-07 (16) Cavan
The first Ulster Championship semi-final ended in an entertaining draw today after Cavan netted a dramatic equalising goal in Clones.
The match started brilliantly for Cavan with a lightning quick goal followed by a point to put them four points up with only six minutes played.
A crowd of 19,141 witnessed the gripping contest.
The game drew level on 29 minutes when a Peter Harte point made it Tyrone 0-06 v 1-03 Cavan.
Tyrone took the lead for the first time in the match only three minutes later when Colm Cavanagh pointed to give the Red Hands a slender lead.
At half-time, Cavan were back in front with the score showing Tyrone 0-08 (8) v 2-03 (9) Cavan.
Both teams started well after the restart, with the lead changing between them.
Tyrone's Niall Sludden put his team back in front on 57 minutes to make 0-14 v 2-07 Cavan and Tyrone's Mattie Donnelly's point five minutes later gave them a two-point lead.
Just as Tyrone nudged another for a three-point lead, Cavan levelled it again with David Givney's second goal of the game.
It finished in a draw with Tyrone 16 (16) v 3-07 (16) Cavan.