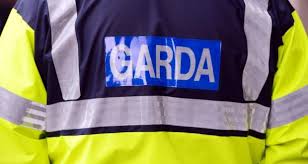 An inquiry has found that GSOC was 'mistaken' when it began a criminal investigation into the actions of Gardaí following the death of a woman in a road traffic accident in county Donegal last year.
The inquiry found GSOC commenced, conducted and 'to a very large extent' completed a criminal investigation into the conduct of members of An Garda Síochana immediately prior to the death of Sheena Stewart in a road traffic accident.
The inquiry, led by Mr Justice Frank Clarke, was established by the Justice Minister following the death of Sergeant Michael Galvin at Ballyshannon Garda Station last year.
The father of three had been investigated by GSOC, and along with a number of other Gardaí had been cleared of any wrong-doing, but had not been informed by GSOC.
Sheena Stewart was killed in an traffic accident in Co Donegal on New Year's morning in 2015. The inquiry says there was 'some garda interaction' with Ms Stewart before the accident.
The Judge found that the decision to designate the fatality as a matter for criminal investigation was made too quickly after receiving the referral.
However the Inquiry found that the decision to recommend and designate the investigation as a criminal investigation, while mistaken, would not justify any action being taken against individuals concerned."
Justice Clarke's report also made a number of other recommendations.
GSOC says the report, including the recommendations, will be given the careful consideration it deserves over the coming weeks and the Commission will decide on any actions that should be implemented.
Part one of the report in full can be found here:
http://www.justice.ie/en/JELR/Pages/PR16000141