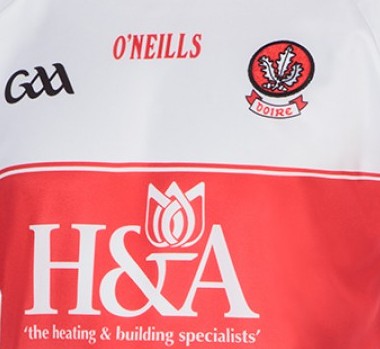 The Derry team to play Louth at Owenbeg on Saturday in Round 1A of the All-Ireland SFC qualifiers has been named by Manager Damien Barton.
In total there are seven changes from the side that lost to Tyrone in the Ulster Championship.
Callum Mullan-Young will make his Ulster Senior Championship debut in goals for Derry.
1. Callum Mullan-Young (Gleann)
2. Gareth McKinless (Baile an Doire)
3. Ciarán Mullan (Eoghan Rua)
4. Karl McKaigue (Sleacht Néill)
5. Neil Forester (Baile Stíl)
6. Brendan Rogers (Sleacht Néill)
7. Liam McGoldrick (Eoghan Rua)
8. Conor McAtamney (Suaitreach)
9. Niall Holly (Eoghan Rua)
10. Daniel Heavron (Machaire Fíolta)
11. Christopher Bradley (Sleacht Néill)
12. Eoghan Brown (Baile Eachaidh)
13. James Kielt (Cill Ria)
14. Emmett McGuckin (Machaire Fíolta)
15. Mark Lynch (Beannchar)
16. Thomas Mallon (An Lúb)
17. Oisín Duffy (Forghleann)
18. Kevin Johnston (Dún Geimhin)
19. Michael McEvoy (Machaire Fíolta)
20. Mark Craig (Dún Geimhin)
21. Gerard O'Kane (Gleann an Iolair)
22. Emmett Bradley (Gleann)
23. Shane Heavron (Machaire Fíolta)
24. Niall Toner (Leamhaigh)
25. Daniel McKinless (Baile an Doire)
26. Niall Loughlin (Grianloch)