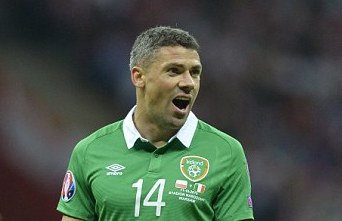 Ireland manager Martin O'Neill has cancelled training today following yesterdays 1-all draw with Sweden in our opening match.
Instead the squad will do a light recovery session.
Jonathan Walters is doubt for the next game against Belgium on Saturday.
The forward admitted he felt his Achilles injury from the first minute, he was substituted in the second half.
The manager has expressed concern about Walters injury and admits he's unsure what the situation is...