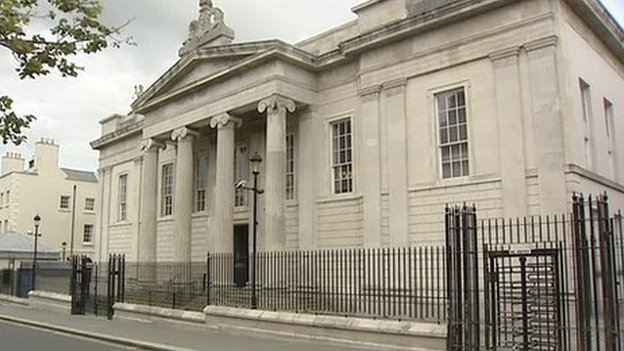 A Derry man has been jailed for the theft of £30,000 from his father who was in residential care.
55 year old Martin O'Brien of Rossnagalliagh Park in Derry used the money to 'feed his gambling habit'.
O'Brien stole the money over a three year period after his 75-year-old father, who had several strokes and was suffering from dementia, was moved to residential care.
The 55-year-old pleaded guilty to theft, fraud by abuse of position and making articles for use in fraud.
The offences were committed between July 2010 and May 2013.
Derry Crown Court heard O'Brien's father had been cared for by another family member.
As his condition deteriorated a social worker suggested moving him to a residential care home.
O'Brien and his three siblings all agreed this was the best course of action.
Once his father was in the care home, the 55-year-old agreed to look after his finances.
The court was told the injured party, who has since died, had an account in the Pennyburn Credit Union, the Derry Credit Union and a Post Office account.
The family remained unaware that anything was wrong until their father's condition deteriorated further and he was taken to hospital.
The defendant confessed to his sister that he had taken their father's money.
He told her 'I got it all out. It's all away'. The admission resulted in no contact between the siblings as their father was dying.
Two days later O'Brien's father passed away.
Passing sentence Judge Philip Babington said it was 'a serious breach of trust case' and added that he had taken 'advantage of his father's inability to look after himself.'
The judge said that O'Brien's action had thwarted his father's will. He added: "Thew court does not know who would have benefited under the estate but it is clear that the money should never have been taken in the first place."
He sentenced O'Brien to 12 months in prison.