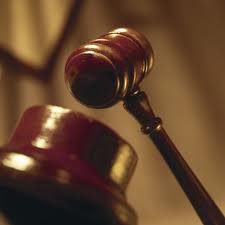 A man who floored another man in a drunken row in a pub has been jailed for four years.
Mechanic Michael Lyons, 53-year-old father of two, of Currin, Glencolmcille, pleaded guilty at Donegal Circuit Court to intentionally assaulting James Anthony Byrne and causing him serious harm at Quiggs bar, Carrick, on October 12, 2013.
The court heard that both men were asked by bar staff at one stage on the fair day in Carrick to "quieten down" during an argument when they were drinking together.
Then Lyons punched Byrne a number of times in the head. One blow floored him and he sustained serious injuries when his head hit the hard floor.
Judge John O'Hagan noted that a court offer of €13,000 compensation from Lyons was rejected by Mr Byrne's family. They are proceeding with a separate legal civil action.
The judge said that Lyons entered Quigg's bar after a day's drinking. A verbal altercation started with Mr Byrne who was also drinking in the bar.
There were a number of blows and one caused Mr Byrne to fall to the ground on a very hard, solid floor.
The injuries he had suffered changed his life and that of his family and meant he required constant supervision and his ability to maintain contact with family members was now severely limited.
The judge paid tribute to people in the bar who restrained Mr Byrne after the fall and caused him to remain immobile until the ambulance arrived.
He also noted that Lyons, realising what he did, knelt beside Mr Byrne and wept and the following day called at his home to apologise to his family. He acknowledged the defendant was truly remorseful.
The court heard the maximum sentence for the offence was life imprisonment.
Judge O'Hagan said a penalty of community service was not appropriate and he jailed Lyons, who had no previous convictions, for four years.